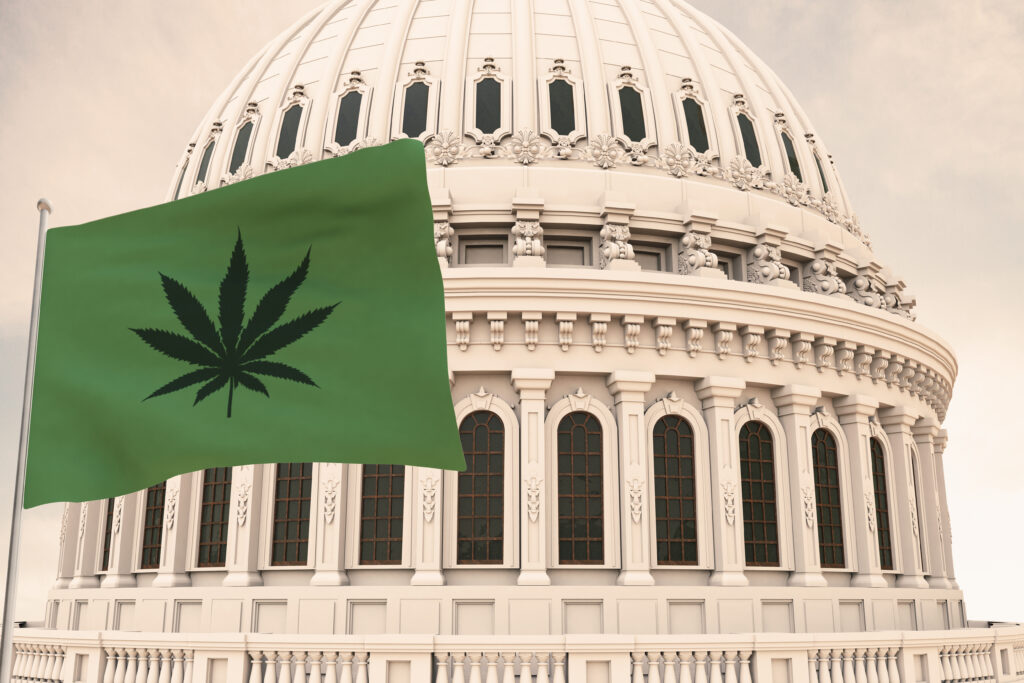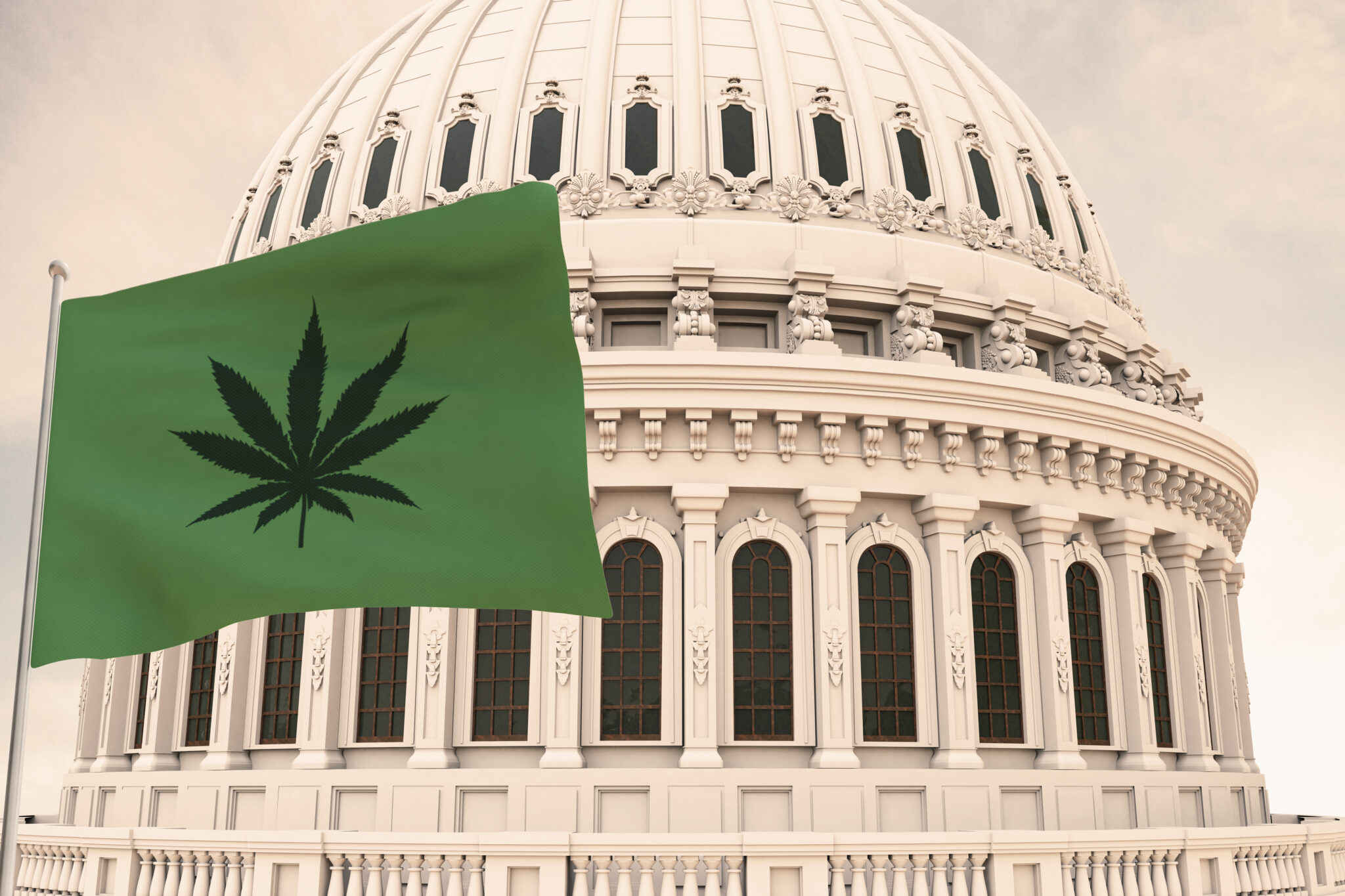 As more and more states embrace adult-use cannabis, the momentum for substantial federal cannabis reform appears to be growing. Both the SAFE Banking Act, legislation that protects banks that provide services to legal cannabis businesses, and PREPARE, an act that directs the attorney general to create a commission to make recommendations on a regulatory system for cannabis that would model the one now in place for alcohol, are being reintroduced into Congress.
With the House under Republican control, and with legislators on both sides of the aisle concerned about federal legalization of cannabis, incremental reform, as opposed to complete and comprehensive change, is seen by many Congressional leaders to be the most successful means of eventually achieving full legalization on the federal level.
SAFE Banking Update
Senate Majority Leader Charles E. Schumer (D-NY) has attempted to protect banks that serve cannabis businesses with several iterations of the Secure and Fair Enforcement (SAFE) Banking Act. The original in 2021 failed to pass, and an expanded 2022 version called the SAFE Banking Plus Act, which added expungements for cannabis convictions, met a similar fate.
However, the Senate Banking, Housing, and Urban Affairs Committee has scheduled SAFE Banking for discussion on May 11, 2023, and Schumer hopes the bill will be referred to the floor of the Senate for discussion and vote. "We will put the bill on the floor—god willing we get the votes in committee—and we will add to it expungement of the records of all of those who suffered from the over-criminalization of marijuana," Schumer said a few days ago at the NYC Cannabis Parade & Rally in New York City. [1]
Senator Jeff Merkley (D-OR) is also optimistic the bill will be sent to the Senate floor and approved. "We will be very close, somewhere around 50 votes, from the Democratic Caucus," Merkley recently said. "It will have to go through, I'm sure, a number of amendments before we get 60 votes to close debate, but I think there's a real path." [2]
PREPARE Act
On the House side, a top Democrat and a Republican lawmaker refiled the Preparing Regulators Effectively for a Post-Prohibition Adult-Use Regulated Environment (PREPARE) Act on April 13, 2023. Rep. Dave Joyce (R-OH), co-chair of the Congressional Cannabis Caucus and co-filer of the act along with House Minority Leader Hakeem Jeffries (D-NY), said in a press release, "With nearly every state adopting its own set of cannabis reforms, an end to federal cannabis prohibition is inevitable." [3]
The PREPARE Act, which only directs the Attorney General to set up a "Commission on the Federal Regulation of Cannabis" in anticipation of cannabis legalization at some future date, is seen as a small but achievable step towards federal legalization. With a Republican-controlled House, the passage of any comprehensive cannabis legislation is viewed as unlikely. But bipartisan support of the PREPARE Act is possible.
Wisdom of Incremental Reform
With adult-use cannabis legal in 22 states and medical-use-only legal in another 16 states [4], the federal government's continued classification of cannabis as a controlled substance (within the meaning of Schedule I and II of the Controlled Substances Act) appears to be more and more untenable. That said, there have been enough anti-cannabis legislators on both the Republican and Democratic sides of the aisle to stymie any federal reform.
Many pro-cannabis legislators and cannabis "influencers" feel the key lies in moving the needle gradually, eschewing any bills that would drastically alter the cannabis landscape with one stroke of the pen. They believe such "incremental reform" has the best chance of being passed, thus loosening the anti-cannabis grip that clenches the federal government. Rep. Earl Blumenauer (D-OR), founder of the Congressional Cannabis Caucus, commented on this approach at a press briefing on April 19, 2023. "I don't want to be in a situation where we're not going to move forward with progress that would make a huge difference in getting us to the ultimate reform," he said. "I am absolutely committed to working with people to advance the equity provisions … We've included it where we could … But the notion that it's going to be all-or-nothing is dangerous." [5]
References:
1 https://www.marijuanamoment.net/schumer-says-marijuana-banking-bill-will-go-to-senate-floor-with-expungements-and-social-justice-attached-at-nyc-cannabis-rally/
2 TAX NOTES FEDERAL, APR. 24, 2023, P. 685
3 https://www.marijuanamoment.net/top-house-democrat-and-republican-congressman-file-bill-to-prepare-for-federal-marijuana-legalization/
4 https://en.wikipedia.org/wiki/Legality_of_cannabis_by_U.S._jurisdiction
5 https://www.marijuanamoment.net/congressman-says-letting-marijuana-businesses-claim-federal-tax-deductions-with-280e-repeal-will-actually-generate-more-revenue/