Partners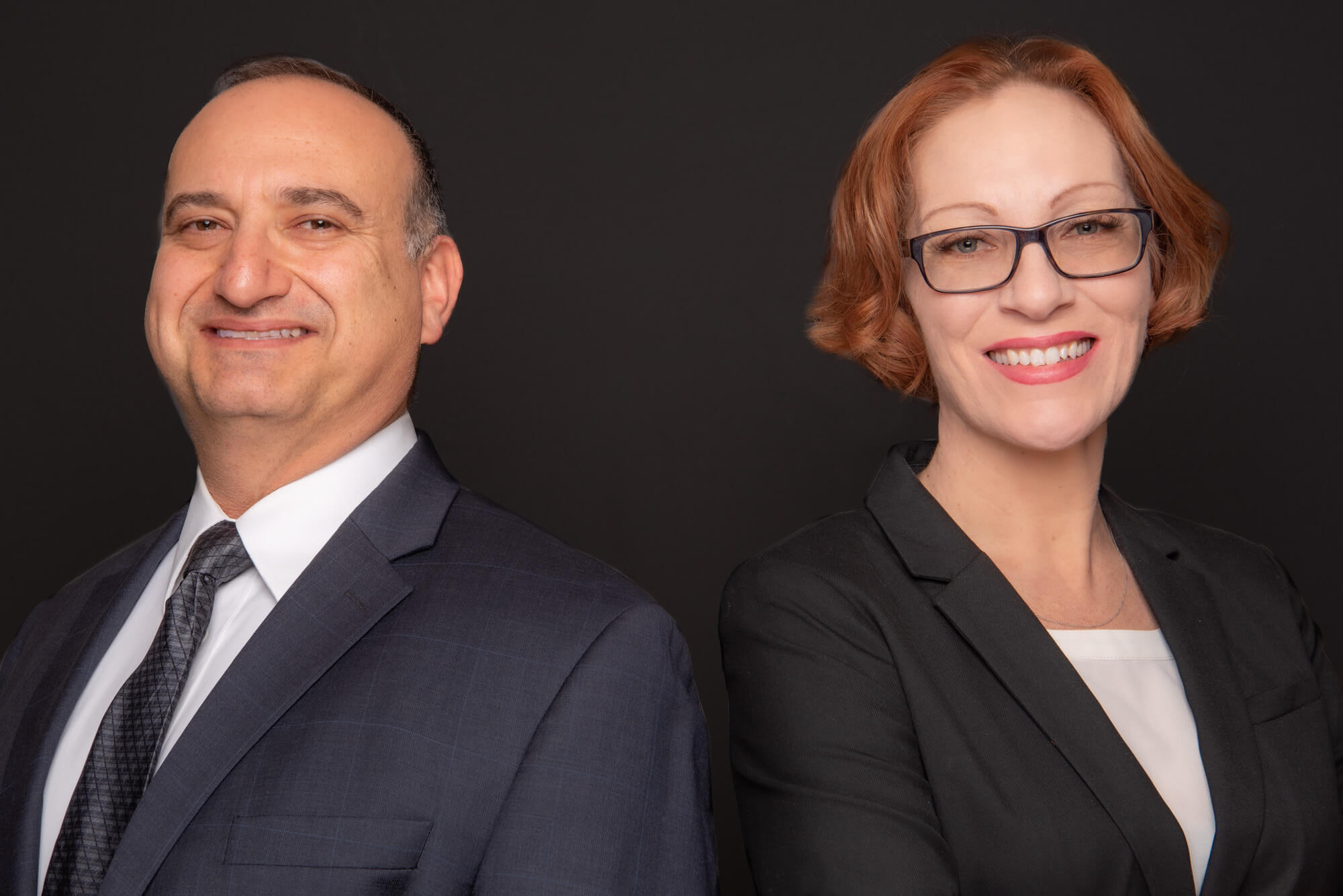 Abraham Finberg, MBA, CPA
Abraham Finberg, MBA, CPA, is Founder and Owner of 420CPA®, serving businesses in the cannabis industry since 2009.  Abraham is the go-to tax and accounting expert for cannabis business owners. As a tax expert who makes it his mission to "fight the war on taxes" for his clients, Abraham is passionate about solving thorny and troublesome tax issues that are constantly coming up in cannabis businesses.
Abraham was a Los Angeles board member of Americans for Safe Access in 2011.  Serving the cannabis industry is a family affair as Abraham's wife, Loren Brauner, served as President and formed the first Brownie Mary Los Angeles County Club through their association with Americans for Safe Access.
Abraham has successfully represented various clients in IRS and Board of Equalization tax compliance audits and prepared and reviewed corporation, partnership and individual tax returns. He currently serves as Auditor for the 63D RD U.S. Army Reserves, where he led the Army Audit Readiness Program and supervised preparation of monthly financial and variance reports for internal and General Officer review.
Abraham received his Master of Business Administration degree from Pepperdine Graziadio Business School. He is a licensed CPA in the state of California. When he's not "fighting the war on taxes" for his clients, Abraham continues to "fight the war on terror" as Major Abraham Finberg, a reserve Soldier with the US Army who works as an Auditor for the Department of Internal Review.
In his free time, Abraham is very much a family man and loves to spend quality time with his family. He enjoys sailing with his wife, telling bedtime stories to his daughter, and keeping up with his son's college ambitions. Did you know that Abraham bikes to work? Not only is biking better for the environment, but Abraham finds it absolutely hilarious when he's passing motorists stuck in a notorious L.A. traffic jam on his bicycle!
Rachel Wright, MST, CPA
Rachel Wright, CPA MST is a founder and managing partner of AB FinWright, LLP, a woman-owned and veteran-owned CPA firm in California primarily serving the cannabis industry and international clients. Rachel is a proactive business leader and innovative problem-solver with over ten years of experience in the cannabis industry working with hundreds of operators in the US and abroad.  
As a CPA with a Master's Degree in Taxation and a Graduate Degree in International Taxation, a major focus of Rachel's practice is cannabis tax planning, including state and local as well as 280E and 471(c) federal tax issues.  Rachel has experience in advisory services for cannabis operators on matters such as entity formation and planning, vertical integration benefits and issues, Multi-State operations, cross-border transactions, mergers and acquisitions, and dissolution resolution matters.
With experience in CFO advisory services and financial controller roles in manufacturing and real estate development, Rachel looks to contribute this expertise to the cannabis industry.
Rachel is also an author and thought leader and has been published in Bloomberg Tax, the Cannabis Industry Journal, Marijuana Venture, and the LA Daily Journal. She holds multiple board positions including INCBA (International Cannabis Bar Association), Audit Committee Board of Directors for CSE publicly traded company High Fusion, Co-chair of MJ Biz Conn INCBA CLE Committee, Board of Cannabis Tri-State Networking Group, and Board of Tri-State Chamber of Commerce.
Our Trusted Advisors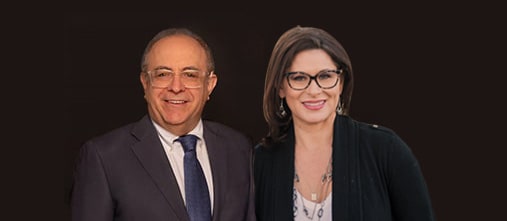 Simon Menkes, CPA
Simon Menkes, CPA, is a Trusted Advisor at AB FinWright LLP whose expertise spans many industries, but with a specialty in technology, finance, construction, retail, real estate, and cannabis. A seasoned veteran with two decades of accounting experience, he provides clients wise counsel and trustworthy guidance to grow their businesses and achieve their goals.
Previously Simon was a controller and senior accountant for various businesses in a range of industries, including real estate, property management, technology and financial services. Responsibilities included management of all daily accounting and financial operations, cash flow analyses and projects, month-end close, payroll, audit compliance, and much more.
Simon earned his Bachelor of Arts in Political Science and Economics from Princeton University and is a licensed CPA in the state of California and a mediator certified by the National Conflict Resolution Center. He is a member of the American Institute of Certified Public Accountants (AICPA) and the California Society of Certified Public Accountants (CalCPA).
Simon spends his free time practicing karate, surfing waves, or dancing. He has also written two novels and is currently working on his third.
Sasha Mamula-Elkins, MBA, MSP, SHRM-CP
With over 13 years in business consulting and seven years directly in HR outsourcing in California, Sasha understands the unique challenges of small and medium-sized businesses. Currently, Sasha is President of an HR outsourcing firm focused on small businesses and, as an employer, has experienced the same issues with hiring, retaining, engaging, and managing a workforce her business clients face. She does not just consult on theory, she consults on law knowledge, knowledge of psychology, and from experience. She also serves as Membership Director on the BOD for her local SHRM chapter.
While working full time, she earned her MBA in 2010 and her Master of Science in Psychology in 2013, both which further strengthen her skill set as she approaches HR from both a business and psychological perspective. In addition, she is certified in Human Capital Management through ADP, certified as an HR Professional through SHRM, certified in California HR, certified in OSHA for HR, and IIPP writing.
Our Tax and Compliance Team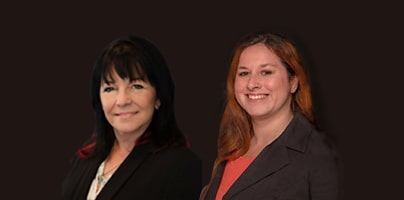 Rhonda (Roni) Ryckman, CPA
Roni Ryckman began in her career in the "Big 4" working at KMPG Peat Marwick.  She worked her way through college as a bookkeeper while also learning Tax Preparation. After a couple years, Roni transitioned into private practice as it became more fulfilling. Working with small/medium size businesses became Roni's passion as she became skilled at best practices, workflow and set-up and training bookkeeping staff. Roni graduated from San Diego State University and enjoyed the community so much she decided to establish San Diego as her home base with her family.  She has specialized in the construction industry for most of her 2 decades of practice but has branched out into other areas as well following the demands of other industries.  She loves a challenge and has never met a set of books she could not "fix". Roni loves to travel with her children, most often abroad including Italy where her family originated.  She was a musician long before an accountant  and loves to write and perform music whenever time allows.
Melissa Walters
Melissa Walters, Consultant, joined AB FinWright LLP in 2018. A client-oriented and results-driven individual, Melissa loves seeing jobs from start to finish and feels especially rewarded by clients' happiness when they admire the finished product and end results. She is responsible for responding to client inquiries, e-filing, sending out tax returns, and sending out organizers to obtain any necessary client information. She truly enjoys gaining more experience and knowledge each day she spends helping her clients and working with other members of the AB FinWright team.
Melissa has a Bachelors' Degree in Business Administration from the University of Phoenix and an Associate's Degree in Office Administration from El Camino college. She is also a certified bookkeeper and office clerk.
When she's not busy with work, Melissa enjoys spending time with her family and loves the great outdoors. She often finds herself hiking, exploring new places, relaxing on the beach, and travelling to various destinations. She's also a huge fan of music, dancing, and horror movies.
Our Client Accounting Service (CAS) Team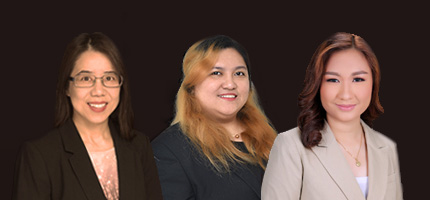 Grace Yan
As an administrative coordinator with over 10 years of experience in the accounting field, Grace acts as a liaison between the firm and clients. With her bachelor's in Foreign Trade & Transportation from Shanghai Maritime University and further studies at Langara College in Canada, she has refined her knowledge of taxes and accounting throughout her academic and professional career. She is detail-oriented and passionate about tax planning and preparation, with AB FinWright supporting her future prospects of exploring the tax landscape more deeply. Committed to clients and the team alike, Grace applies the feedback she receives to her work and is constantly growing alongside the firm.

Monica Villanueva
Monica earned her Bachelor of Science in Accountancy degree from Mapua University in Makati, Philippines. She became a Certified Financial Market Professional (CFMP) in 2017 to become knowledgeable and gain understanding of securities in the Capital Market.
Monica's previous experience includes working with other international businesses providing accounting, payroll, audit, and tax compliance services. With her extensive experience in full cycle accounting, she has recently joined the CAS team to provide a high quality level of service to our clients.
Outside of work, Monica loves to watch movies and various television series. She also likes to travel and try adventurous activities like skydiving and bungee jumping.

Mary Ann Gazzingan 
Mary Ann has a Bachelor of Science in Accountancy degree from Pamantasan ng Lungsod ng Maynila (University of the City of Manila) in Manila, Philippines.
She is a Certified Public Accountant (CPA) licensed in the Philippines with almost 10 years of experience in end-to-end process of accounting, dealing with clients from Australia, US, and Philippines.
She has recently joined the team and with her skills and long-list of working experience, she is adding to the high quality of service we give our clients.
Apart from work, she loves music and often records song covers during her free time. She is also into playing mobile games and watching series and documentaries.
Our Human Resource and Administrative Team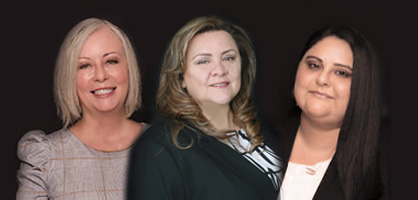 Tara O'Connor
Tara joined the team in 2018 and is the master of her craft acting as the key liaison for our partners & staff. She leads management across the LA office as the first point of contact with our clients in all matters, providing smooth, speedy, and hospitable service at all times.
Previously she gained many years of expertise in sales and event planning for Trade Shows and Conventions with clients including Acura, Cosmopolitan, Coca Cola and many others. Tara also garnered many years of experience across the entertainment industry in a variety of roles with Fox Studios, Warner Bros and Disney.
Free time for Tara is spent enjoying nature with long hikes and bike rides. She also loves cooking and trying out new recipes and is a powerhouse at playing pool. Being from England, Tara is a huge fan of The Kominsky Method and its extra-dry, British humor.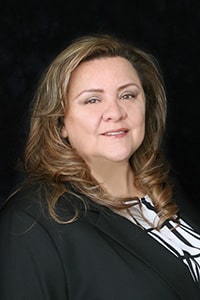 Tina Suarez
Tina Suarez is a Human Resource Manager with over 20 years of experience in all areas of human resource management for California based and multistate businesses. Skilled in strategic planning and analysis, implementing HRIS technology solutions, employee and contractor relations, payroll and timekeeping processing, performance management, recruiting and retention practices as well as regulatory compliance. She is also strongly experienced in developing and implementing company policies, conducting workplace investigations, payroll and benefits administrator, and workers compensation, creating job descriptions and developing complex compensation programs. On her free time Tina enjoys spending time with friends and family in camping on the central coast of California and taking her quad out for riding at the Dumont Dunes.
Angelica Islas
Angelica joined our team in 2020 in an internally-focused role developing controls and processes that strengthen and grow our business. An optimistic and team-oriented player, she is passionate about working with the partners to grow the business and enjoys mentoring her team to develop to their fullest potential.
Previously Angelica was a senior accountant in a manufacturing business. She earned her Bachelor of Science in Business, Business Administration, and Management from California State University-San Bernardino.
Outside of work, Angelica loves to spend time with her daughter and travel with her family. She is talented in the kitchen, enjoys sewing, volunteers with her local social group, and is a huge fan of Netflix's Bridgerton series.